FERRY SLOVENIA 2019
welcome
dobrodošli
-Sloveniaforyou-
Slovenia's no1 independent website!


---
Piran (SLOVENIA) or Umag (CROATIA) to Venice (ITALY)
and
Venice (ITALY) to Piran (SLOVENIA) or Umag (CROATIA)


Welcome Aboard!


---
DATES FOR 2019 - READ THIS CAREFULLY


** THE FERRY DOES NOT RUN EVERY DAY **

** PLEASE NOTE THESE ARE THE ONLY DATES AVAILABLE **

** THURSDAY DEPARTURES ARE FROM UMAG,CROATIA, NOT PIRAN **

** CHILDREN - THE AGE FOR CHILDREN IS 3-11 YEARS **

** RETURN FARES ARE FOR SAME DAY TRIPS - PIRAN-VENICE-PIRAN **


---
FERRY SCHEDULE 2019


---
APRIL 27 - Saturday - PIRAN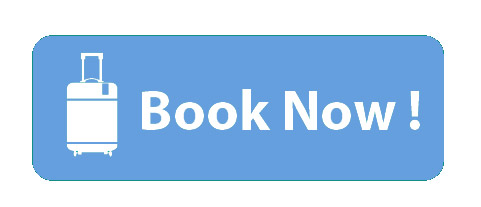 ---
MAY 04,11,18,25 - Saturday - PIRAN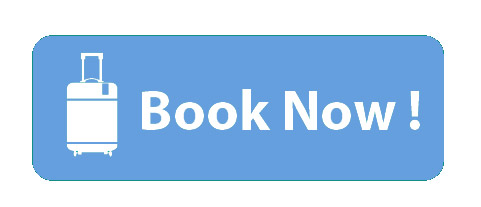 ---
JUNE 01,08,15,22,29 - Saturday - PIRAN
JUNE 27 - Thursday - UMAG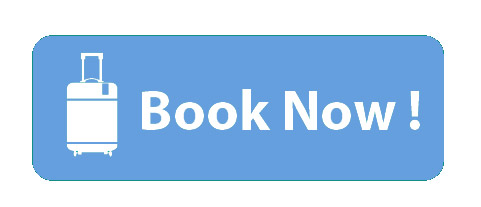 ---
JULY 04,11,18,25 - Thursday - UMAG
JULY 06,13,20,27 - Saturday - PIRAN
** Please note JULY 20 the ferry departs PIRAN at 0745 **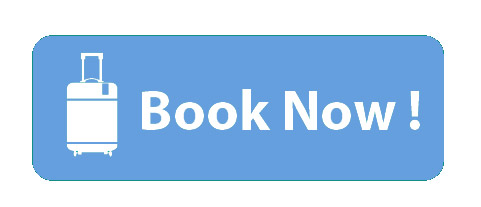 ---
AUGUST 01,08,15,22,29 - Thurs - UMAG
AUGUST 03,10,17,24,31 - Saturday - PIRAN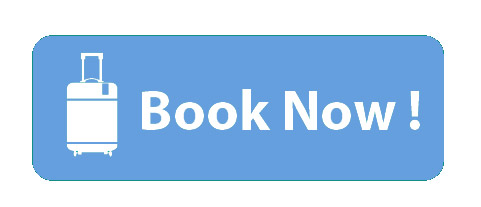 ---
SEPTEMBER 07,14,21,28 - Saturday - PIRAN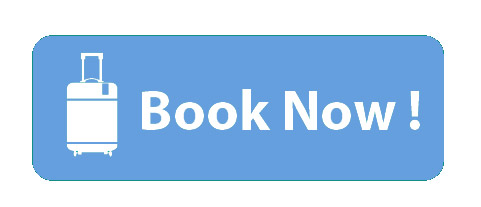 ---
OCTOBER 5- Saturday - PIRAN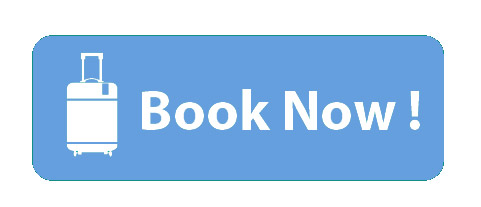 ---
Departs PIRAN 0815 Arrive VENICE 1045.
Departs VENICE 1715 Arrive PIRAN 1945.

Departs UMAG 0800 Arrive VENICE 1045.
Departs VENICE 1715 Arrive UMAG 1945.

** Please note JULY 20 the ferry departs PIRAN at 0745 **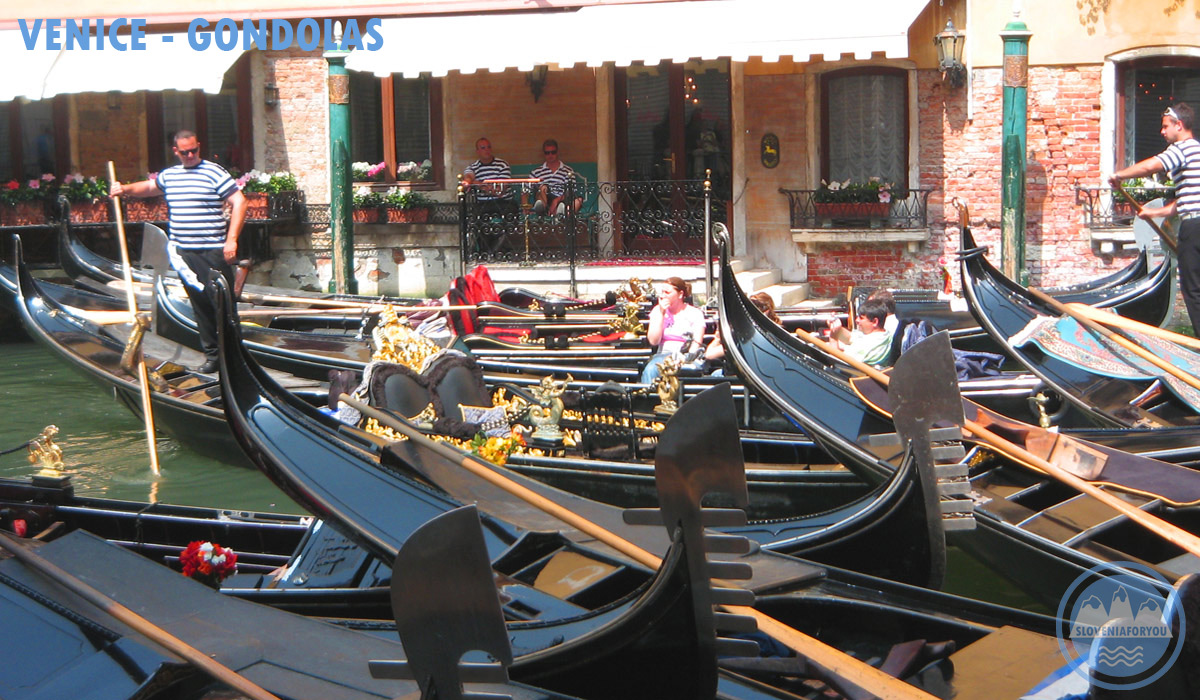 FERRY PRICES 2019

---
ONE WAY


JULY 1 - AUGUST 31

Piran to Venice/Venice to Piran

ADULTS 74€ (VIP 89€)
CHILDREN 46.50€ (VIP 61.50€)
INFANTS 5€ (VIP 20€)


Umag to Venice/Venice to Umag

ADULTS 79€ (VIP 95€)
CHILDREN 54€ (VIP 69€)
INFANTS 5€ (VIP 20€)


OFF PEAK (OTHER DATES)

Piran to Venice/Venice to Piran

ADULTS 69€ (VIP 84€)
CHILDREN 44€ (VIP 59€)
INFANTS 5€ (VIP 20€)

Umag to Venice/Venice to Umag

ADULTS 74€ (VIP 89€)
CHILDREN 54€ (VIP 69€)
INFANTS 5€ (VIP 20€)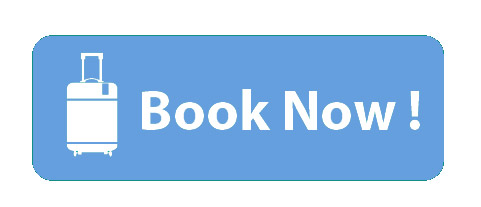 ---
RETURN


Piran to Venice to Piran (same day)

ADULTS 70€ (VIP 100€)
CHILDREN 35€ (VIP 50€)
INFANTS 7€ (VIP 13€)

Umag to Venice to Umag (same day)

ADULTS 76€ (VIP 106€)
CHILDREN 38€ (VIP 68€)
INFANTS 7€ (VIP 13€)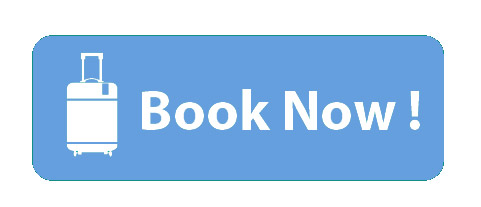 ---
IMPORTANT INFO!

Ferry Overview - The San Frangisk
The San Frangisk is a fast and comfortable 310 seater boat that will whisk you from Venice to Piran or Umag or vice versa in just 3 hours.

The service primarily entertains Slovenes and those holidaying on the coast who are looking for a guided return trip tour of Venice.

But it is also available to one way travellers (no tour) who can purchase tickets for both the Venice-Piran or Umag and Umag or Piran-Venice journeys on a first come, first served basis until tickets have sold out.


Umag Ferry
Note for those taking Thursday Ferries from Umag, Croatia Passengers who book the Thursday journey from Umag are picked up from their Slovenian Coastal Hotel on the free shuttle or make their own way to Umag. THIS FERRY DOES NOT DEPART FROM PIRAN.

Passengers must be aware that they are leaving the Schengen area when entering Croatia. All passengers must have a valid Schengen visa to re-enter the Schengen area. If you have a single entry visa and have used it to enter Slovenia, entrance to Italy or return to Slovenia will not be possible. Sloveniaforyou and our ferry partner accepts no liability for those who are not carrying the correct entry visas.

What is the VIP Salon?
The VIP Salon is an exclusive area on the top deck of the boat seating maximum of 30 people. It has leather seats and lounge style seating plus a higher view from the elevated position. Guests travelling in the VIP Salon will depart the boat first plus are offered a free welcome drink. If you are interested in paying extra for the VIP salon, please get in early as seats are limited!

Do I need to join the group in Venice and take their tour?
No, if you are travelling to Venice one-way or return, you are free to do as you please once arriving in Venice.

Can we take a bike onboard?
Yes, but there is limited space so limits apply. Bikes cost 10€ per bike.

FERRY PIER in PIRAN
The ferry pier in Piran is easily found. It is the main pier as viewed from St George tower.
FERRY PIER in VENICE
The ferry pier in Venice is San Basilio. Located on the southern edge of the main island of Venice (red pointer).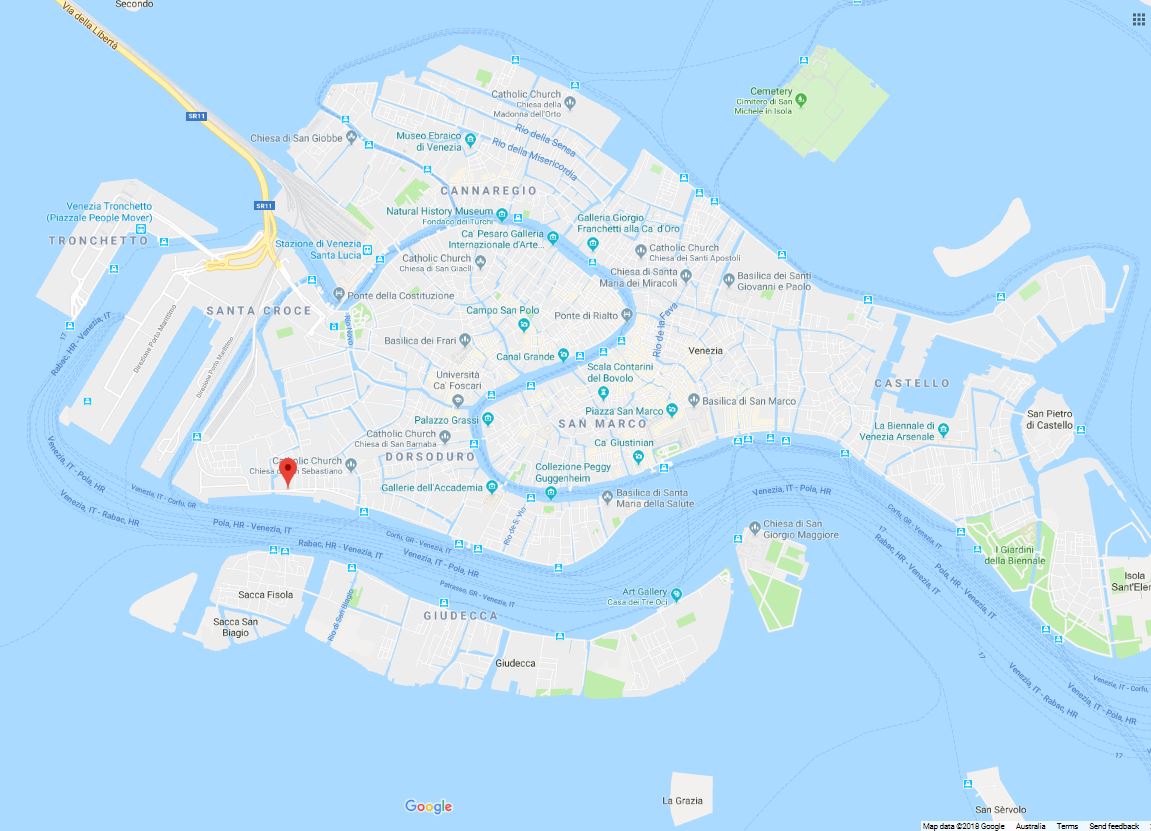 Guided Tour of Venice from Piran


If you're heading to Venice for the guided day tour then you're in good hands! Your guides speak many languages including Slovene, English, German and Croatian and are on hand to ensure that you have a great day.

Once you have booked your ticket, you can either print off an electronic version or come into the agency office in Portoroz to collect it. All patrons are advised to be at the pier at least 30 minutes before departure to ensure the boat leaves on time.

Patrons can make their own way to the pier or if they are on the coast they can take advantage of the courtesy shuttle bus that picks up passengers from various stops before reaching Piran. (see times below)

Once underway, an announcement will be made telling people where to gather if they want to hear an in-depth description of the tour and everything Venice has to offer. The tour preview is given in Slovene, English and German.

The boat slows down once they near Venice and then slowly glides past the Lido and onto San Marco Square veering left into the Guidecca Canal before docking at San Basilio. Outside the terminal, passengers are split into language groups but everyone is still in close proximity to each other.

The itinerary offers guests a chance to take a water taxi to San Marco Square or walk. A tour of San Marco's square from the outside is followed by a set-price lunch at a nearby restaurant. Later guests have freetime to take a gondola ride at a special rate or simply wander the lanes and canals.

There is a water taxi back up the grand canal so you can see all the famous landmarks again and all passengers must be back at the pier around 1630 for 1715 departure. Have a great day!


---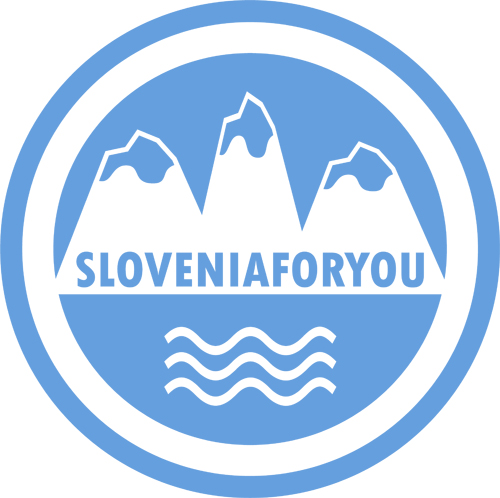 Free Shuttle bus to the ferry in Piran and Umag


Pick up times for Free Shuttle for departures from Piran

0615 Adria Ankaran - 0625 Koper Trznica - 0640 Izola - 0645 San Simon - 0650 Belvedere - 0655 Hotel Svoboda - 0655 Strunjan - 0705 Hotel Lucija - 0710 Portorož - 0715 GH Bernardin


Pick up times for Free Shuttle for departures from Umag

0530 Adria Ankaran - 0545 Koper Trznica - 0600 Izola - 0600 San Simon - 0605 Belvedere - 0610 Hotel Svoboda - 0610 Strunjan - 0620 Hotel Lucija - 0620 Piran Bus Station - GH Bernardin 0625 - Portorož 0630 - Lucija 0635



---
WATCH OUR FERRY VIDEO!
Please note the catamaran this season is the San Frangisk but the journey is the same, happy holidays!


---
"Dear Greg and Ronalee,

I just wanted to come back to you with respect to the above trip to Venice which we were able to enjoy thanks to you excellent services.

The trip was really perfect in all aspects, starting with a pick-up next to our hotel San Simon at Izola by bus on time and transport to Piran. The ferry was nice, surprisingly fast-only 2,5 hours- and very comfortable with a sufficient space even for long legs. The information provided by the guides in 3 languages was interesting and funny and there was a broad scope of services offered by them for Venice, allowing us to choose what we intended to do there.

Venice as such definitely makes sense to be visited, you have the feeling you are in a fairy tale where the palaces and the canals are impressive, San Marco square is amazing, the Rialto Bridge and the gondolas emphasizing the fascinating atmosphere of this beautiful city. By help of the guides we were escorted smoothly to to the main square and then enjoyed the rest of the day on our own except for the gondolas organized also by the travel agency (EUR 25).

We did not have the lunch with other passengers, but what we heard they were satisfied by both the quality and the price of EUR 25. And we were also surprised that Venice was not overcrowded at this part of the year, this being a bonus for us.

Having been exhausted after the day at Venice, we have further enjoyed the films on TV at the ferry on our way back to Piran and the bus back to Izola.

Based on the above, we can strongly recommend to everybody to go to Venice for one day by the ferry, as 6 hours there give you enough time to see the city, and to use for this purpose SloveniaForYou and the ferry operators as reliable partners who have done all what the promised in their marketing materials. Not only that, even more!"

Best regards,
Josef



---
Book an exciting tour from our partners today!


Choose a service for your holiday from our affiliate partners!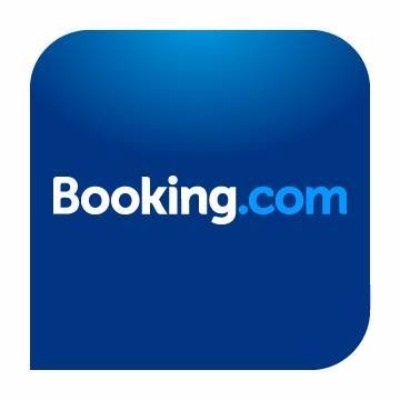 Accommodation Slovenia
Search for your ideal hotel, hostel, guest house or apartment in Slovenia and worldwide through our Booking.com link.
---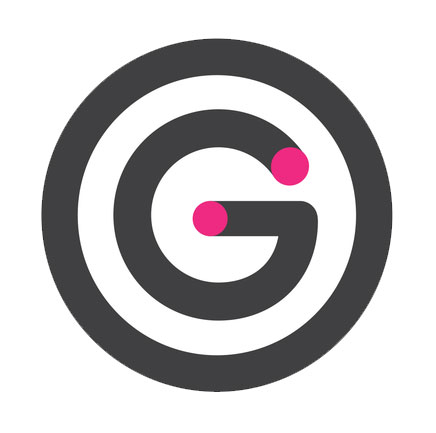 Goopti Transfers
Goopti offers the cheapest shared transfers across their network which includes Slovenia and neighbouring countries!
---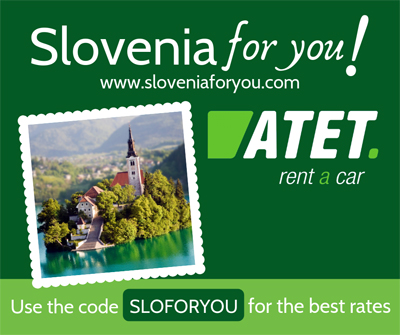 ATET Car Rental Slovenia
Book your Slovenian car rental with the best. ATET have offices in Ljubljana, Airport, Maribor & Koper.
Use code: SLOFORYOU in the booking for the best rates.
---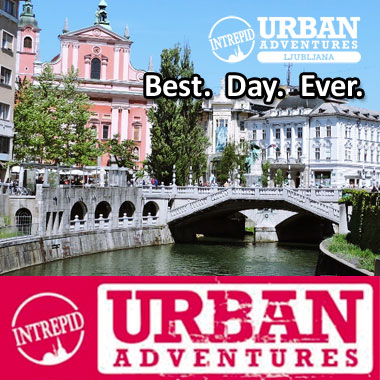 Urban Adventures
Book a great tour in Slovenia and neighbouring places like Venice and Vienna through Urban Adventures.
---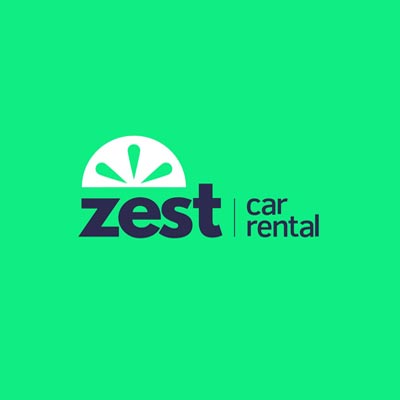 Zest Car Rental
Zest Car Rental is a great choice for car rental across Europe and the world, get a quote today!
---
如果您是从威尼斯到斯洛文尼,或者从亚斯洛文尼前往威尼斯,请给我们发电子邮件,Sloveniaforyou.com 为您预订多拉渡轮

Reisen Sie von Venedig nach Slowenien oder von Slowenien nach Venedig? E-mailen Sie Sloveniaforyou.com um die Dora Fähre zu buchen.

Se você for viajar de Veneza para a Eslovênia ou da Eslovênia para Veneza, você pode nos enviar um email Sloveniaforyou.com para reservar o ferry de Dora.

---