Tang (HK)
Vipava Wine Tour
Hello all, We love and enjoy the tour very much. Matej served us like a vip and his local foods and wines are very delicious. After that he guided us walk around the town and introduced the history.
Arriving at the winery, we felt warm welcoming from Matija. He prepared some snacks for wine tasting and introduced the history of winery and Slovenia. We talked a lot about Hong Kong and Slovenia history. We tasted seven wines totally, all wines are amazing.
We must join the tour again if back and must recommend others to join it. Thanks for your recommendation!! Thanks for Matej and Matija perfect serving!!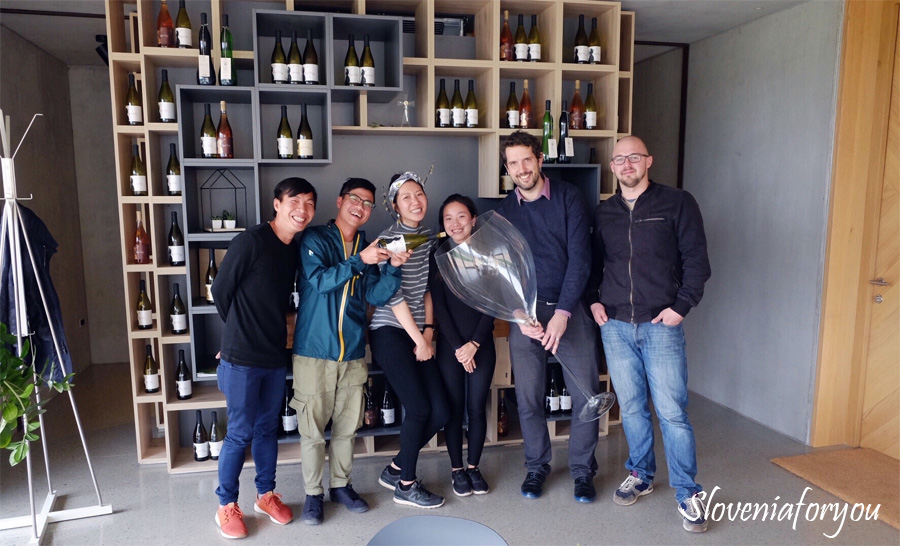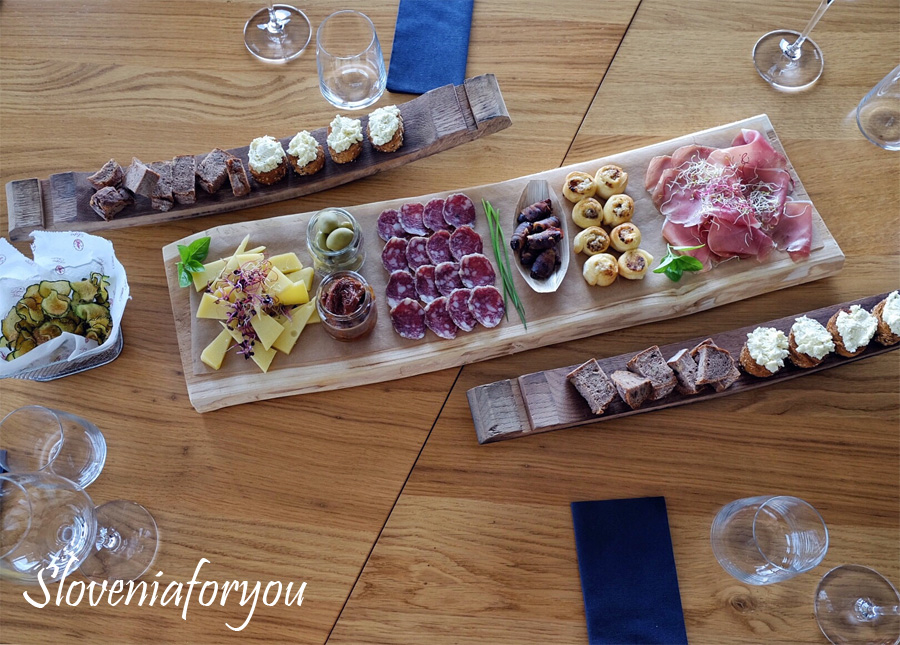 I WANT TO EXPERIENCE THIS, HOW DO I BOOK? - Click below
Book an amazing wine tour with our partners today!
---
Emay (Singapore)
Ljubljana Walking and Wine Tour
Hello Greg and Ronalee, Timely reminder to leave an awesome review for Tjasa! We had a really good time during the tour! We got to taste quite a few different Slovenia wines and sample some really delicious Slovenia delicacy. Tjasa is very friendly and she took great care of all of us. Will definitely recommend her to others looking to do a wine walking tour in Ljubljana.
Please let me know when you come to Singapore. Would love to meet up with you!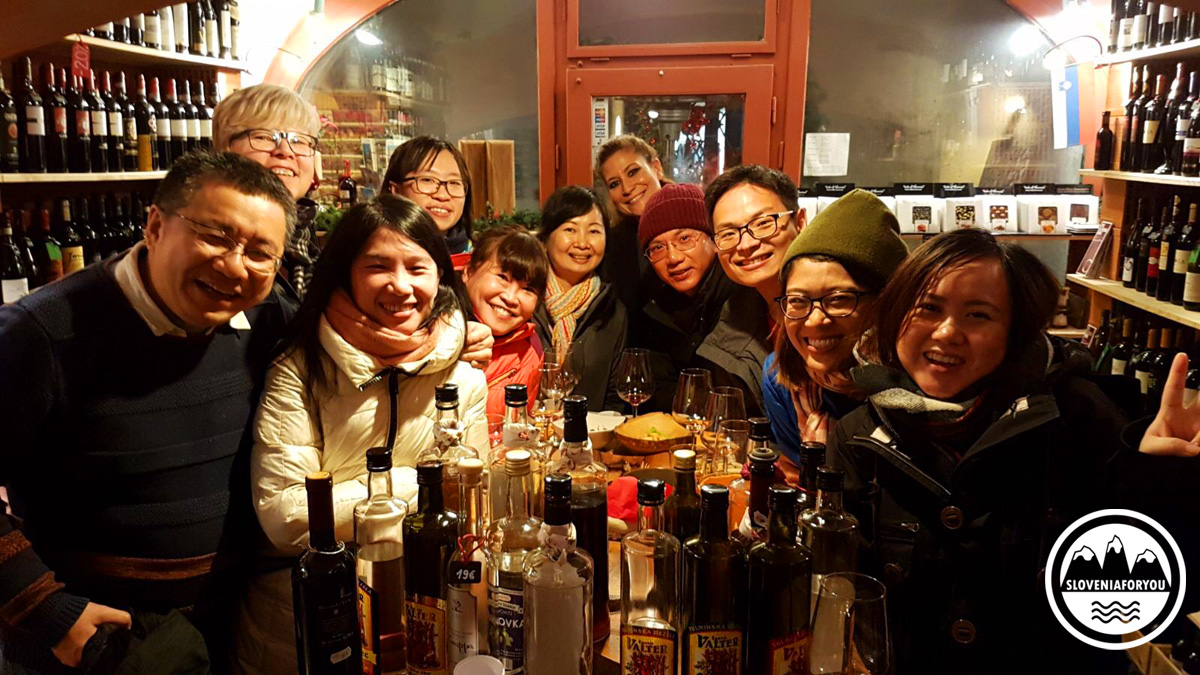 I WANT TO EXPERIENCE THIS, HOW DO I BOOK? - Click below
Book a walking tour in Ljubljana with Tjasa today!
---
Sandra (USA)
Various tours and rentals
Just back from our trip. I must tell you, EVERYTHING you suggested/offered was PERFECT!!! It started with our GoOpti ride from the airport to Ljubljana. Our flight arrived late, but there was our driver, just outside the luggage area, waiting for us with our name on a placcard. We felt so takencare of! We booked the private transfer for 11€ each. Comfortable van and a welcome bottle of water. Boris dropped us just blocks from our accommodation, Old Town Rooms and Apartments.
There, Igor met us with a smile. This has to be THE best location in Ljubljana!!!!! Our room, Room 1, was immaculate and just perfect. That night, we went to the Traditional Slovenian Evening, held at Gostilna Sestica. Loved it. We actually went back the next day for dinner. Great food. Great wait staff, especially Alex. Great prices.
On day #2, Alenka met us outside our room/courtyard, and off we went on our Private 4-hour walking tour. It was WONDERFUL!!!!!! She was soooo knowledgeable. So much history, culture, and insight into Slovenian life there. Can't say enough!
We rented our car, walking from our accommodation, from ATET, per your suggestion--great price, great customer service, great car, great coverage. At the end of our stay we dropped it off at the airport, for no extra fee. Perfect experience. Travelled, and stayed in/near Mozirje, Postojna, and then Bled. In Bled we did the Food/Drink E-bike Tour, per your suggestion. IT WAS FABULOUS!!
Visted a private home for a tour, and homemade treats, and stopped at a beekeeper who gave us a tour of his operation. Ended with a ride around the lake. Soooo perfect.
We want to thank you for your guidance. On our own, we visited Ptuj, Rogalska Crystal, Predjama Castle, Piran, Lipica, Idrija, and Bled. Accommodations we found on Booking.com were perfect. Great locations. Lovely service and people. It was a FABULOUS trip, especially enjoying all you suggested. Happy to send you pix. Let me know where to end them.
Thank you!!!!!! Sandra.
We DO plan to return! Loved our trip. If not for family, we would sctually consider retiring in Slovenia--a very affordable, comfortable place. Loved it. Thanks for your help. All your suggestions were an outstanding experience. When we return we want to rent the e-bikes. They were great.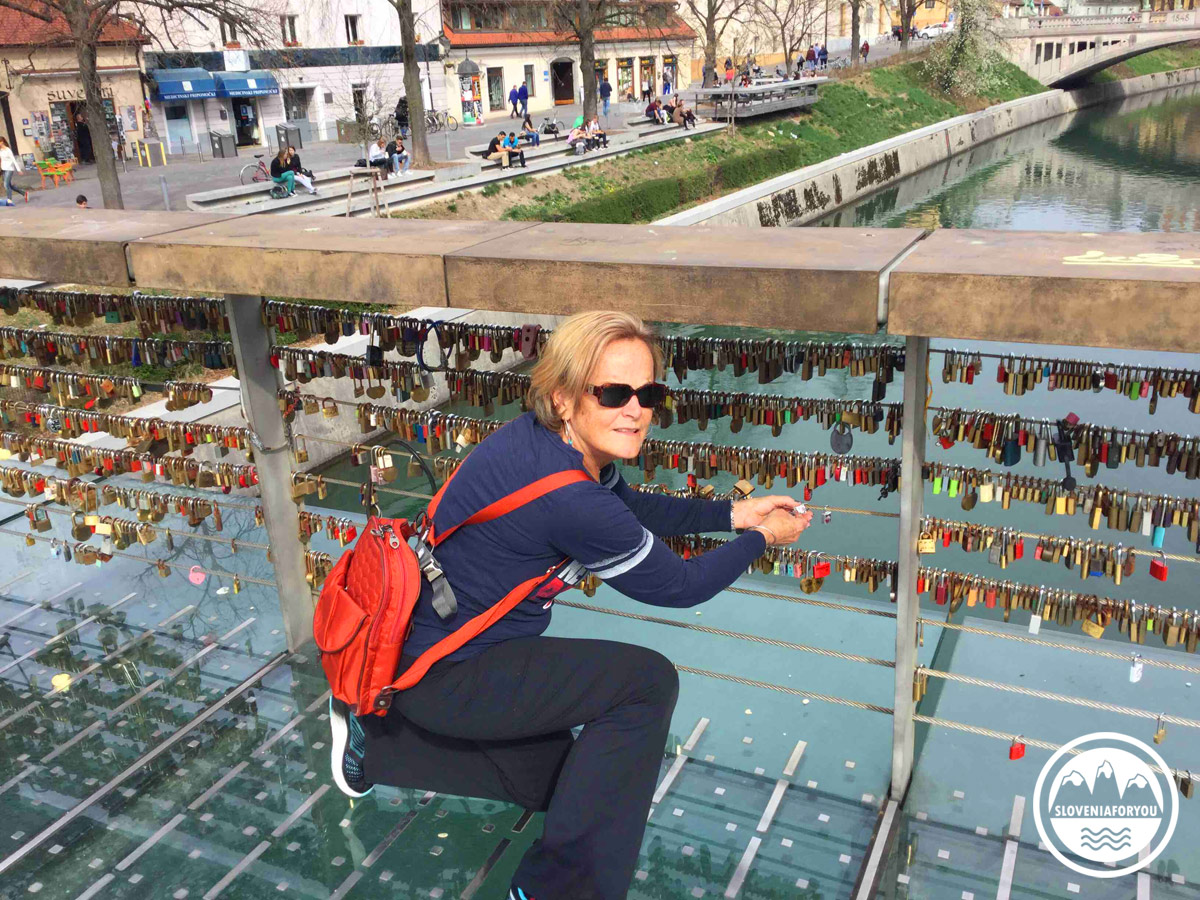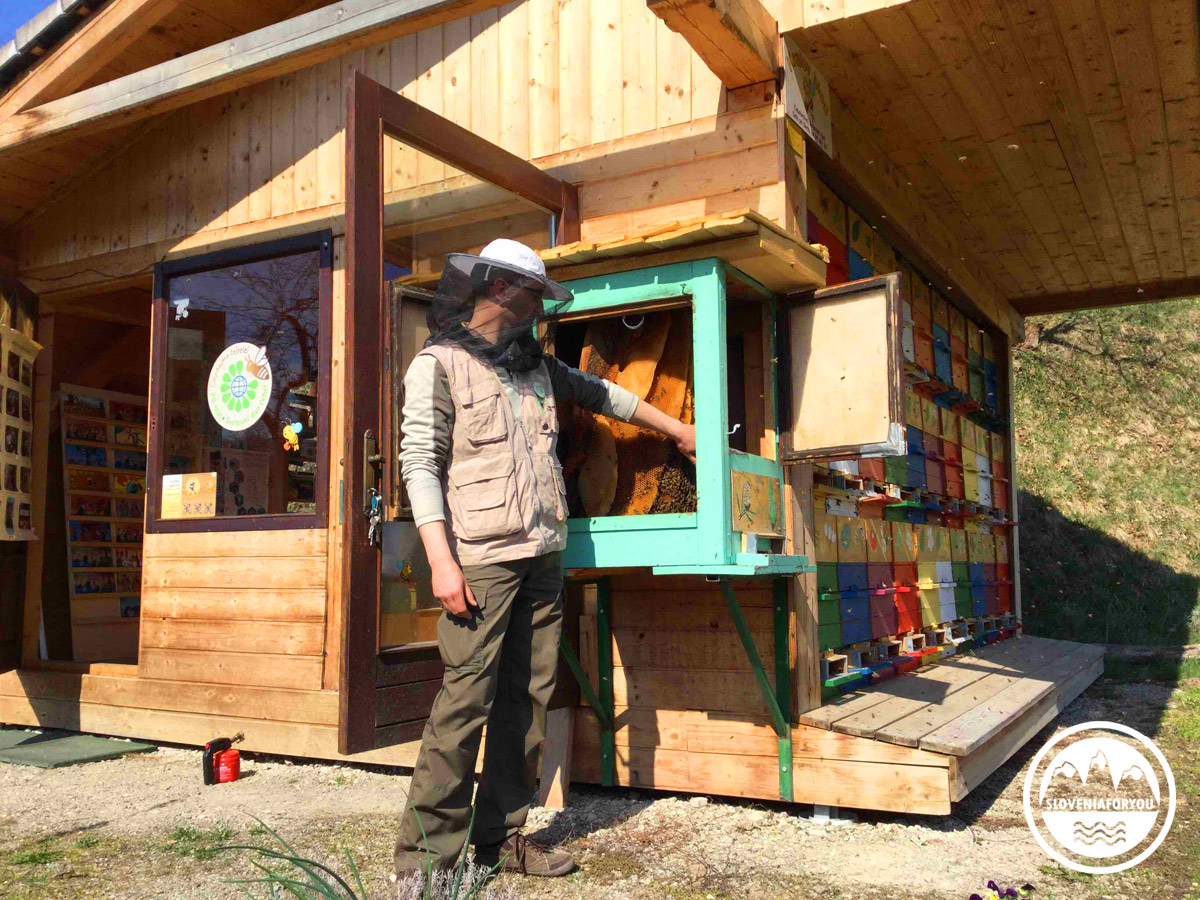 I WANT TO EXPERIENCE THIS, HOW DO I BOOK? - Click below
Book a transfer to or from Slovenia today!
Book the Old Town Apartments in Ljubljana today!
Book a Traditional Slovenian Evening in Ljubljana today!
Book a walking tour in Ljubljana with Tjasa today!
Book a car in Slovenia with ATET today! - code: SLOFORYOU
Book an EBike tour in Bled today!
---
Polly
Postojna Caves and Predjama Castle Tour
Hello,
The tour was fantastic we had a great time with a lovely guide (despite the bad weather!).
Kind regards
Polly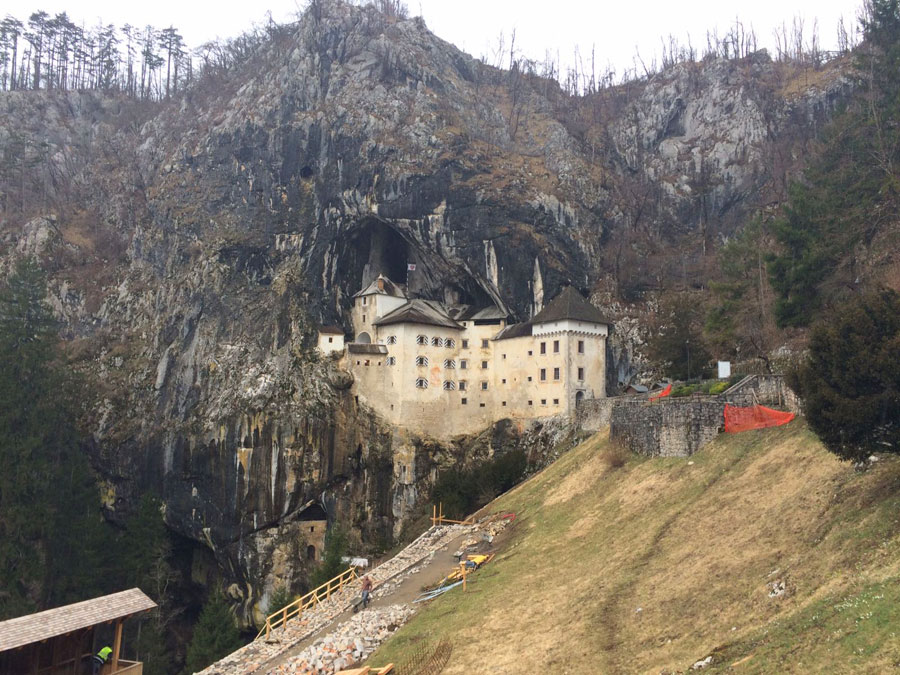 I WANT TO EXPERIENCE THIS, HOW DO I BOOK? - Click below
Book a tour to Predjama Castle and Postojna Caves with our partners today!
---
Niki (UK)
Transfer/Tours - Bled, Postojna, Predjama, Ljubljana
Hello
I would like to thank you for helping me find a walking tour in Ljubjiana and mini buses for our party of sixteen to visit the caves and castle tours in December.
Dragan was extremely helpful, punctual and friendly, as well as being very reasonably priced, he took us to the caves, Castle and to Lake Bled. He purchased our tickets and sorted our lunch which saved us so much time. We would highly recommend him.
In addition, you put us in touch with a walking tour guide Tjasa, who we unfortunately didn't get to meet, as she had to pass the tour to her friend Alenka Jeran at the last minute due to a business trip. Alenka was friendly and fun and again we would recommend her.
Thank you for all your help, we will be adding our comments to trip advisor and are happy for you to add these to your own website.
Kind regards
Niki
I WANT TO EXPERIENCE THIS, HOW DO I BOOK? - Click below
Book a Sightseeing tour in Slovenia with our partners today!
Book a walking tour in Ljubljana with Tjasa today!
---
Ryan (UK)
Wine Tour - Slovenske Konjice, Ptuj, Jeruzalem
Hi there!
Sorry it took me so long to get back to you guys! Yes we had such an amazing time! We'll definitely be booking through you again when we return! We'd love to try the coastal tour where all the Reds are made next time. Tomaž couldn't have been a better guide, we had so much fun with him.
I've attached a few photos with this email as well, thanks so much again! :)
Absolutely amazing tour! Our guide Tomas was outstanding! We started in Ljiblijunia and visited 3 areas within the north east wine region of Slovenia; Slovenske Konjice, Ptuj and Jeruzalem. At each winery we got to try a wide selection of wines and learned a lot about each vineyard and region.
The lunch we had at the Zlati Grič was some of the best food I've ever had and the view was breathtaking! Slovenia has a truly beautiful countryside. Tomas was so full of enthusiasm and had planned the tour perfectly. On the journeys between vineyards we got to know Tomas and learned a lot about Slovenia. The tour was great value for money and I couldn't have enjoyed today more! Great banter, great wine and beautiful surroundings!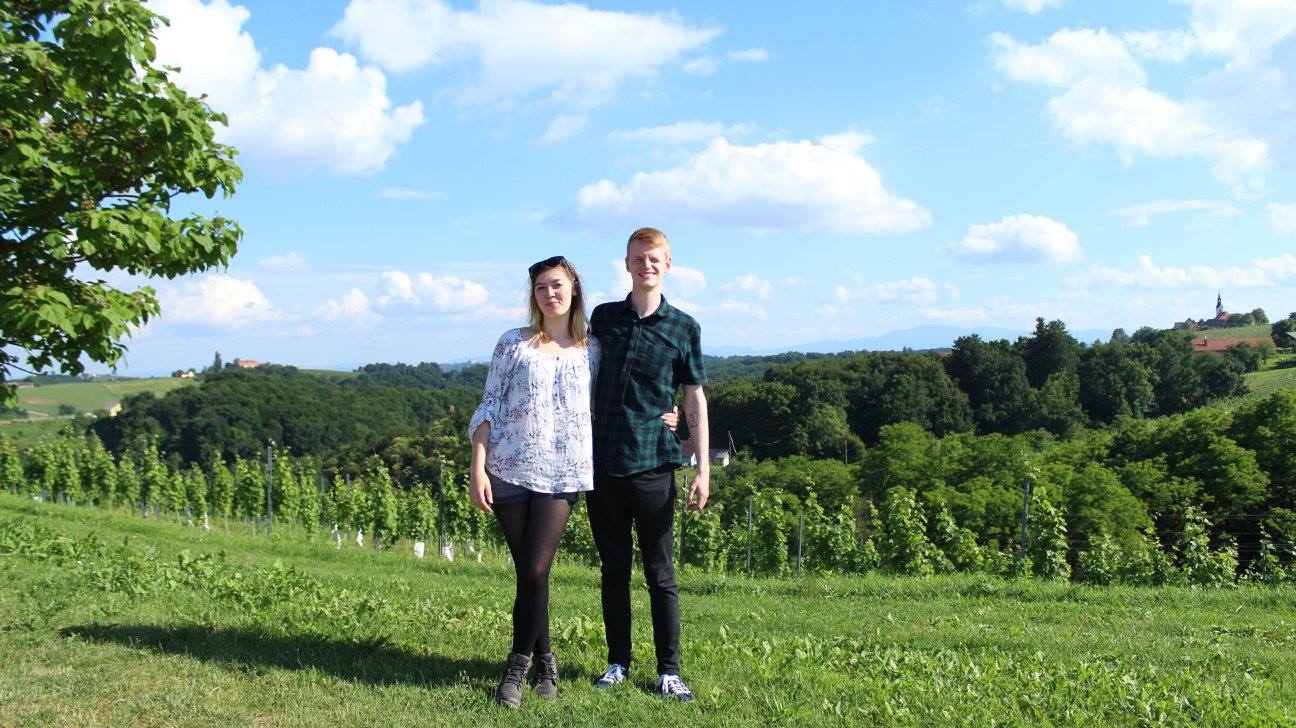 I WANT TO EXPERIENCE THIS, HOW DO I BOOK? - Click below
Book a Wine tour in Slovenia with our partners today!
---
Mic (AUSTRALIA)
Off Cruise Tour - Ljubljana, Postojna, Predjama
Hi Greg,
The tour was wonderful and Matthew (Matej) was awesome. It was a wonderful way to explore Slovenia with the limited time we had ashore. Thank you for coordinating the shorex.
Six of us were collected from the cruise terminal by Matej, we had a comfortable ride to the Postojna Caves and Predjama Castle. Both were fascinating, bring a jacket for the caves as it is cold on the train going in and out. The caves are magnificent.
Following this we drove to Ljubljana city and Matej showed us a place where we could buy a traditional sausage lunch. We also went up to the castle on the funicular. A great day! Much better than anything the ship was offering. A wonderful day.
I WANT TO EXPERIENCE THIS, HOW DO I BOOK? - Click below
Book an off cruise tour in Slovenia with our partners today!
---
Sylwia (UK)
Transfers Bled, Bohinj, Ljubljana
Hi Greg and Ronalee,
Transfer with Dragan went very well, he is very nice and helpful man. I hope that I will have a please to work with him again next year. The trip was lovely and we were charmed by the beautiful Slovenia!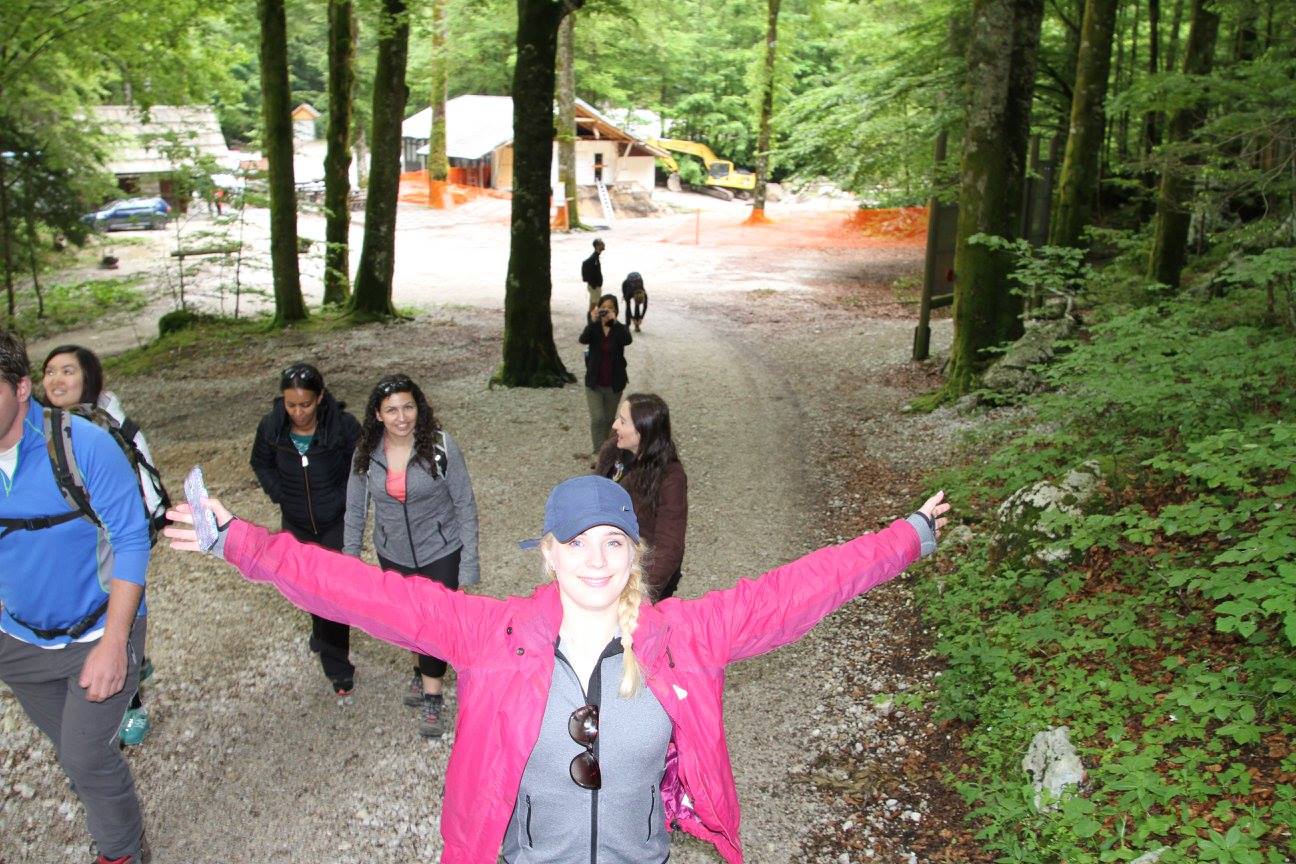 I WANT TO EXPERIENCE THIS, HOW DO I BOOK? - Click below
Book your transfers around Slovenia today!
---
Sloveniaforyou.com would like to emphasise that we are not a Travel Agency and are only representatives for our partners in Slovenia and their products as highlighted above. Client details for potential tour bookings are transferred to the actual tour company for assessing and processing under their terms and conditions. As such, Sloveniaforyou.com assumes no liability for any outcomes pertaining to any bookings made with these companies.